Thursday 23 October 2014


L'hommage: Paula Scher > Rosmarie Tissi
We can't wait until November 12, when Swiss graphic designer Rosmarie Tissi will join us for a design talk at ArkDes in Stockholm. From the Hall of Femmes circle, we asked Paula Scher to tell us more about her admiration for her colleague and friend.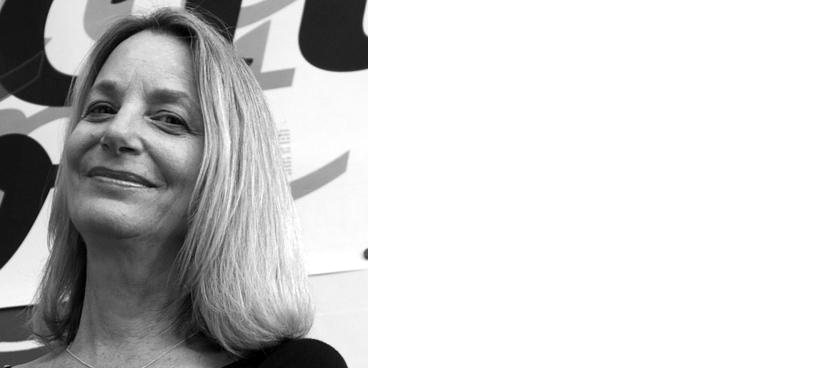 When did you discover Rosmarie Tissi's design? What impression did it make on you?
I saw Rosmarie's work in various publications and annuals in the early and mid-80's, probably in the magazine Graphis. I remember seeing an article on Odermatt &  Tissi, and was surprised to find out that Tissi was a woman. I loved it and thought it was very contemporary.  I always assumed that everything was designed by men, because in the publications and annuals of that time, it usually was.
Tell us about your first meeting with Rosmarie?
It must have been in Mexico, probably either on a jury of a show, or at a group poster show. She actually liked to travel without Siggi (Odermatt), her by then long time partner. She used to go on extensive vacations by herself, after working all year with him. She didn't mind traveling alone – I did, but got over it. I remember admiring her independence.
We also were together for a large group poster in exhibit in Teheran in the 90's, both very upset about having to wear the stupid scarf over our heads every day. It was surprising how much that affected us. I cried the first morning that I had to put it on, and Rosemarie had the same reaction. Some of it was vanity and some of it was rage.
What has your friendship with Rosmarie meant to you as a designer?
Rosmarie was my first female, European design friend. I sometimes saw her at  AGI (Alliance Graphic Internationale) where there were very few women members – more so now, but still, not enough. I was inspired by her work because of its modernity, its beauty and precision, but was also inspired by her as a person.
I admired her confidence and independence. She was opinionated about work, and savvy about the design community. I learned that Swiss poster designers are very competitive and not very nice about it, but I remember that she helped younger designers receive recognition.
She also had a clear handle on old boys clubs. When she traveled to conferences and exhibitions, she was often the sole woman among a powerful group of male designers, who considered themselves peers and would even exclude her from the group.  She never let it undermine her. She had a strong belief in her own talent and accomplishments, and viewed the work of some of the men for what it was.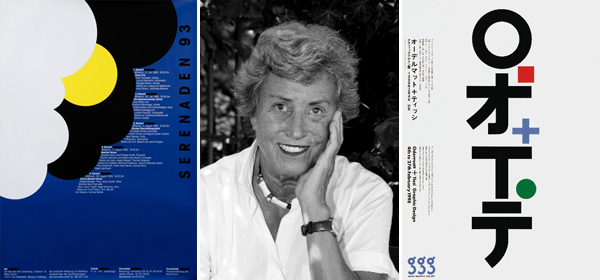 What part of Tissi's work do you find most relevant today?
I suspect Rosmarie is about to have a whole new wave of popularity. Her work still looks incredibly fresh and modern. The color, scale, proportion, use of imagery is impeccable. I also like her type design, she designed three faces that are pretty cool. Her posters are dynamic, powerful and gorgeous. She's classic.
Do you have anything to say to those who are not familiar with her work?
Google her.
Apart from checking out Rosmarie Tissi on the Internet – meet her at the Kolla! talk at ArkDes on November 12, during Kolla! Design Awards. Tickets available here. 
Read more about Paula Scher, a fellow classic, in the Hall of Femmes book on her work. Stay tuned for more praise and inspiration, from one creative to another, under the tagline L'Hommage.