Monday 14 March 2016


Guest blogger: Kim Ihre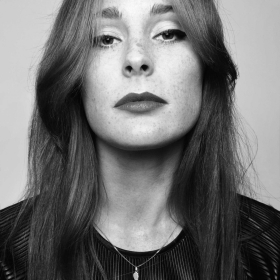 http://typequality.com
When I was accepted as a student at Beckmans College of Design I was thrilled. But early on I started to worry about doing things wrong. I felt inadequate, insecure and like I wasn't good enough. I started to question if I could live up to this fantastic school. Being a young woman, questioning yourself doesn't come as news. My feminist awakening changed my life and how I looked at myself. Suddenly I could put into words why I had felt inadequate all my life.
Within my creative work I started to realize that my insecurity could be the result of the lack of women role models within my field. Even though there are an even number of men and women at the school, it was obvious the men had the success, reputation and cult of genius surrounding them. It's a problem that students mostly hear about the men who changed design history in different ways. Of course they are relevant to our education, but as a young woman it can be hard to identify.
Typography is a big part of the education we're given as graphic designers and art directors, we are taught how to work with type in different contexts. Rules about how to set type for books, which typefaces are used for what and so on. We learn what typefaces are well known and who drew them. A discipline involving apparently 0 women. To exemplify with some well known typefaces; Helvetica, Times New Roman, Garamond, Futura, Gill Sans, Akzidenz Grotesk, Baskerville … All drawn by men.
I always felt extra insecure in typography. When I did an internship with Brita Lindvall and Alexandra Falagara at Bastion Studio, I realized it was due to the fact that I didn't have anyone to identify with in the discipline. Through BL and AF and my own research I realized there were many women typographers. BL and AF became my role models together with other women, and I realized I wanted to share this with other young women who felt like me. What I mainly wanted to do was to highlight /invite female typographers into typography.
Typequality.com, a platform to share and find typefaces drawn by women, became my bachelor project at Beckmans 2015. During the working process I realized the importance of creating an open platform for sharing. I felt tired of the notion that one person could have the privilege to decide what's to be seen and not, or to decide what's good enough, and that is the reason why anyone can share typefaces on typequality.com.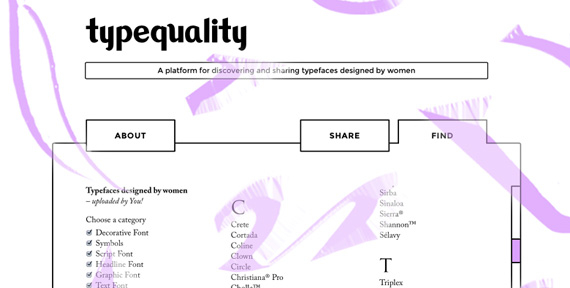 Today there are 208 typefaces on the site. To me it's fantastic to see the site has 120 returning visitors, in other words – people are using it, meaning change is possible when it comes to a more equal usage of typefaces.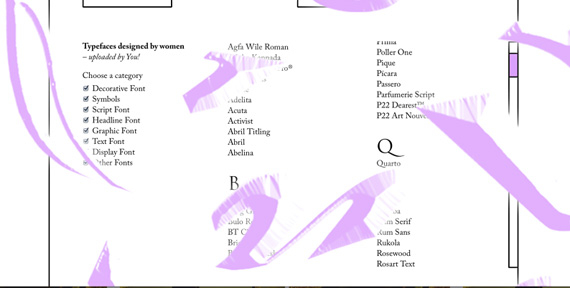 Discovering female role models gave me confidence in my role as a designer. It also made me passionate about creating design that matters to me. I think it's important that young women dare to make their statements, but without role models to lean on it's so much harder. Everyone wants design to be a level playing field for men and women, but if we don't see any alternatives to the norm, it's hard to get there. I hope that Typequality will make more people reflect and inspire different perspectives on design schools, work places and the society as a whole.