Tuesday 18 March 2014


Bruno Feitler on Bea Feitler
A few weeks ago we contacted Bruno Feitler, the nephew of art director Bea Feitler, and the initiator of a recently published book about her life and work. Bea Feitler was an outstanding designer who unfortunately passed away in the 1980s (how we wish we could've paid tribute to her with a Hall of Femmes book). She was Ruth Ansel's art direction partner at Harper's Bazaar in the 1960s and gave the form to Ms Magazine, Rolling Stone, and numerous book covers. We skyped with Bruno who lives in Sao Paolo on a cold winter Sunday in Stockholm.
Hi Bruno!
Is Bea well known in Brazil? Is she a kind of design celebrity?
Because of the book now: yes, but maybe five years ago, much less. But she was well known while she was alive. Once a year when she came to Brazil, there would be something about her in the newspapers. But when she passed away, after a while, nobody talked much about her.
Can you tell us a bit about her background, and why she went to New York?
When she was 18 she wanted to study something related to fashion, and my grandparents decided to send her to New York to study at Parsons. She had an aunt in New York, so maybe they decided to send her to the United States and not to Europe, or somewhere else, because of that. Once there, she realized that she wanted to study graphic design.
After her degree, she came back to Brazil where she started to work at a magazine called Senhor. It was a very important publication at the time, and she worked there from 1959 to '60. And she also designed very, very important covers for important Brazilian authors at the time.
Do you have the books that she did those covers for?
Yes, I have one here, O Homem Nu. It's in very poor condition, but it is iconic of design in the '50s and '60s. I also have this one. O Encontro Marcado. You can see the palette of colors she uses.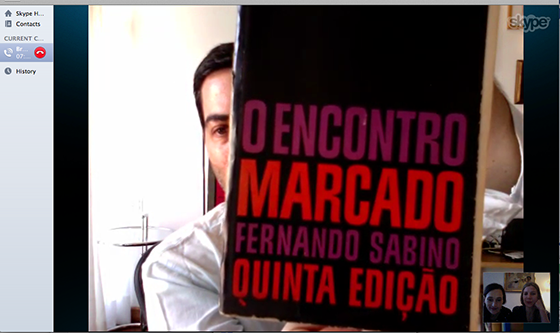 She also worked for an art gallery, making invitations and posters, very typical of that period as well. But when she was fired from the magazine together with the main editor, she decided to go back to the United States after only one year in Rio. She started to look for work there, and that's when Marvin Israel approached her.
Because Marvin Israel used to be her teacher at Parsons?
Yes, he taught at Parsons and that's how she knew him. But there's also Diana Vreeland, she says somewhere that someone had spoken very highly of her, that's why she was hired.
What's so special is that there were two art director's assistants hired at the same time: Ruth and Bea. Do you know anything about how they worked together from Bea's point of view?
It's very hard for everyone who was there: for Ruth, for some photographers that I interviewed, people that were assistants for Bea later, to explain how they worked together. But Avedon wrote something about that once, saying that one was the classic and one was the modern, Bea being the classic. In fact there was emulation and a lot of collaboration, making it sometimes difficult to say exactly who did what. One would come with one idea, that would be developed by the other one, and then maybe reused by the first one in another spread of Bazaar.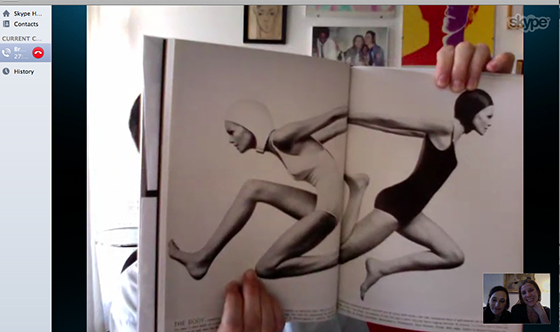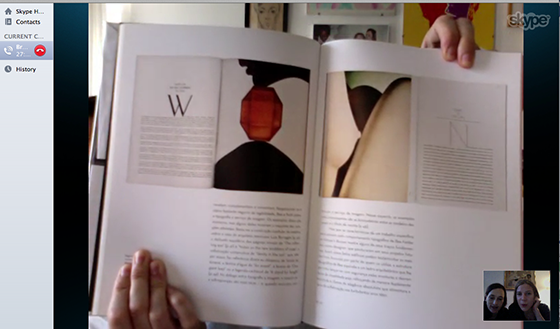 We have gotten the impression that Bea was a wild child and a rebel. What's your thoughts on that?
Yes, she was very exuberant!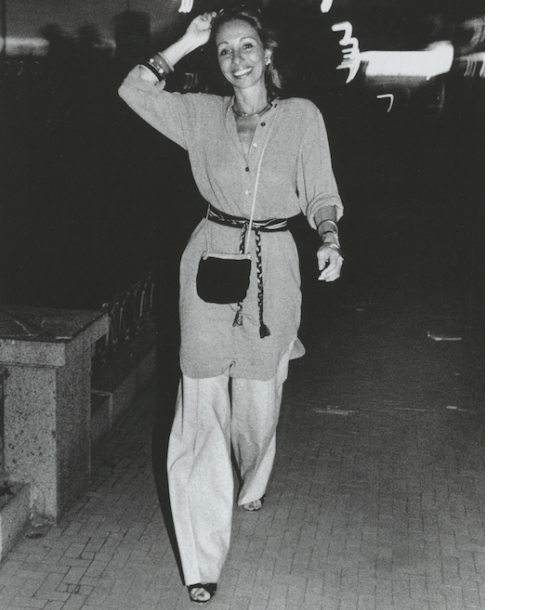 And everyone mentions the bracelets that jingled when she walked.
Yes, I remember her necklaces with Brazilian things hanging, and the bracelets I really remember also. And she was very expansive. But she knew of course, in design, what would be the best solution, what would be the best thing to do.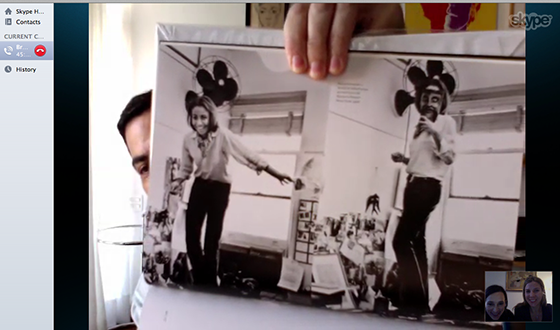 What else interested her?
In Rio, before going to Parson, she used to come every week to the opera house in Rio, to watch ballet and opera, she was really passionate about ballet. And in NYC, while still studying, every week she would write a friend of hers about ballet and not much about work. But she also wrote in a couple of those letters (and I write that in the book) that she noticed during school that she needed a high-voltage tension. She needed to do all these things at the same time, she needed all this information coming out, and without that she wouldn't be happy.
For example: when she worked with Bazaar, she also did a magazine here in Brazil and no one knew about that. It's called Setenta, "Seventies". So here's the first issue.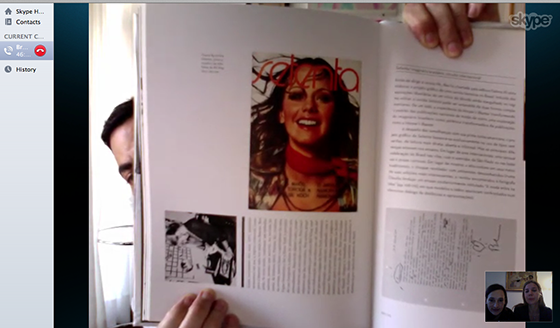 And nobody in United States knew, because she was still hired at Bazaar, so she couldn't be working with other things. She was an advisor but she also made the layouts for some issues. For instance, she took Bill King to Brazil to take photos for this magazine. There are some gorgeous pictures and gorgeous spreads. She did that secretly and there were some spreads and some pictures that were used in this magazine and later, also in Bazaar. She mixed things up.
That's daring, two-timing Harper's Bazaar … So she needed stimulation?
Yes, she needed a lot of things at the same time, working a lot, later also teaching at the SVA, and having the rhythm that they had in New York at that time. And that was not the same in Rio.
How did the idea for the book come about?
My mother passed away very early. My father passed away, Bea passed away in the '80s, my grandparents too. So it was a way for me to remember all of them at the same time.
Since we haven't read the book, because it's in Portuguese, how is it written? Is it from your perspective or from a design history perspective?
We didn't want the book to be sentimental. In the book there are two texts: one is my text, a personal biography, it goes sideways when you hold the book straight, so you have to turn the book to see texts and images that relate to her personal life. And all the work images, and the text with design analysis, are set out in the regular way, written by André Stolarski, a great design theorist among many other things. Stolarski analysis of Bea's work is amazing, and his text is the most important one for the book. Unfortunately he recently passed away. The book's layout was a way Elaine Ramos found to play with Bea's idea of the use of text as image. The size of the book is the same size as Bazaar's magazine. So it makes it easier to reproduce some of those images.
Has the book been well received?
Very well. We got a lot of good press.
Can you say something about her work at Ms magazine?
After leaving Bazaar in 1971, Bea was called by editor Gloria Steinem to be the art director of Ms magazine, which was just starting. It was a huge success. According to André Stolarski, Ms' popularity was a direct consequence of its graphics, and thus also was the influence of feminism in the US. It was in fact a pop magazine, and Bea was able to gain a lot of space for images over text in it. Ms while dealing with political and serious social matters, was visually agitated, informal, and also well humored, what certainly helped its popularity. Bea worked there until July 1976.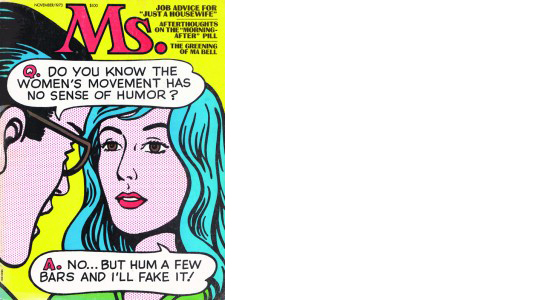 Can you tell us something about how the photographer Annie Leibovitz and Bea worked together?
Bea asked Annie to shoot some photos for Ms. magazine, and that's how they got in contact. Annie then had Jann Wenner call Bea to do some special projects for Rolling Stone, where Annie was the head photographer; works as "capturing the soul. Seven master photographers", of May 1976, or the 10th anniversary issue, of 1977, a huge work of edition of Annie's photos. Once Rolling Stone moved to NY, Bea started collaborating even more, first as consultant art director and later as design director. For Annie it was very important to have Bea there. Have you seen the documentary Behind the Lens? Annie said that Bea took her under her wing and taught her a lot.
Actually, that was one of the starting points for Hall of Femmes, when we saw that documentary, because it was the first time we ever heard a woman speak of another woman as a mentor and give that kind of credit to another woman in a work collaboration thing. So it got us really curious about Bea and about the whole mentorship between women.
They had a very intense relation. And Bea was the one who took Annie Leibovitz to fashion, when she worked on the prototype for Vanity Fair. Do you want to see the prototype?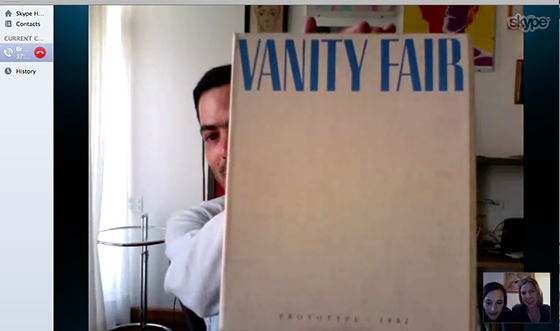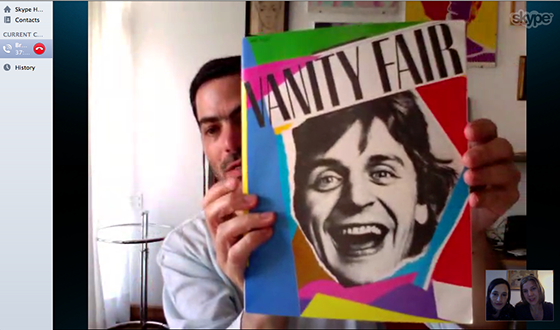 That's wonderful.
What made Bea the mentor type?
She recognized talent, and what would become the focus of that photographer or artist. For example, Richard Wilde (director of the SVA) told me that Bea paid attention to Keith Harring when he was a student, at a time when other people would not. With photographers and designers, she would know which path they had to follow. She would know how to make them develop their own personality.
Thank you for taking the time to talk, Bruno, bye!
Bye!
Bruno Feitler lives in São Paulo, Brazil, where he is a Professor of History at the Universidade Federal de São Paulo, with studies mainly on the Church in Brazil and the Portuguese Inquisition. O design de Bea Feitler is published by Cosac Naify and ipsis in 2012. Buy it

here

, even if it's in Portuguese, it's worth it.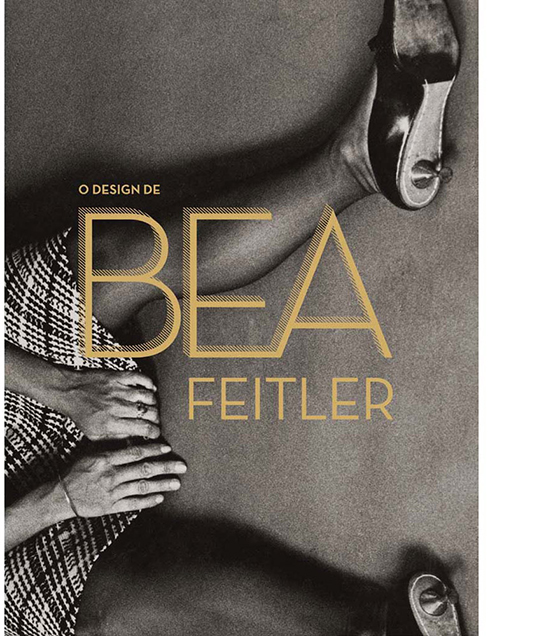 Monday 30 March 2009


Either for love or money – there's no in between
Yolanda Cuomo har ett företag med två anställda. Dom gör flera tidningar och många böcker. Yolanda osar entusiasm över sina uppdrag. Hon försöker alltid att utöka briefen och komma tillbaka med något mycket mer än vad som var tänkt från början.
I Yolandas studio hänger flera citat på väggarna, bl.a det här ovan. Vi hade hört om citatet i en radio intervju och eftersom vi snor skamlöst tryckte vi upp det på våra nya visitkort (fast satt i dingbats). Yolanda i sin tur har tagit citatet från Sylvia Plath.
Yolanda Cuomo arbetade tillsammans med Ruth Ansel inför nylanseringen av Vanity Fair. Båda är upplärda av Marvin Israel som dom betraktar som mentor. Yolanda är mycket yngre än Ruth och ser sig därför som lärling till henne också. "Jag fick mitt första jobb eftersom jag ljög och sa att jag behärskade både repro och sättning" berättar kvinnan som verkar göra vad som faller henne in. "Marvin tog sig an mig även om jag inte kunde någonting, han var nöjd eftersom han inte behövde
unlearn me
." Två män har nämnts gång på gång under den här intervjuveckan och de verkar ha varit enormt viktiga för den första generationen kvinnliga art directors. Den ena är Richard Avedon, den andra Marvin Israel.
Vi frågar om hon själv har haft yngre formgivare som hon lärt upp och hon berättar att hon lärde upp den första assistenten och att den första assistenten sen lärde upp den nya assistenten osv. "Vi har alltid varit kvinnor här, vi tänker ofta att vi vill ta in en kille men det har aldrig fungerat. Dom klarar inte av att jobba lika hårt."
Yolanda berättar att hon också prövat att vara anställd på byrå men inte gillade det alls. Efter sex månader slutade hon med orden:
I hate this. And I hate you
.
Sen visar Yolanda ett program hon gjort för koreografen
Twyla Tharp
. "Det var Twyla själv som bestämde formen genom att koreografera formgivaren i photoshop: Copy-Paste! Copy-Paste! Copy-Paste! Stop. Copy-paste!
Vi lämnar Yolanda Cuomos studio och kastar oss in i en taxi till flygplatsen.
Friday 27 March 2009


Hemma hos Ruth Ansel
När vi kommer har Ruth gjort i ordning en liten lunchbuffé; croissanter, en röra av rökt fisk, goda ostar och små äpplen. Tyvärr är det svårt att äta när man är kär. På väggarna hänger dom där bilderna man sett i alla böcker med personliga hälsningar till Ruth. I bokhyllorna finns hyllmeter med böcker och magasin med bokmärken i. Hennes dator är på och det plingar oavbrutet i mailboxen. Ruth är välformulerad trots att vi läst i intervjuer att hon själv tycker det motsatta. Det är omöjligt att förstå att hon är över 70 år. Det känns som att vi samtalar med någon vi redan känner och vi glömmer vår usla engelska för en stund.
Vi frågar om det har funnits något hon tagit till sig redan tidigt i sin yrkesbana och som hon fortfarande bär med sig? Ruth berättar att en viktig sak hon lärde sig genom att arbeta tillsammans med mästare som Diana Vreeland, Richard Avedon, Marvin Israel och Bea Feitler var att hårt arbete är lika viktigt – eller viktigare – än talang. Dom här människorna arbetade konstant. Du måste ta 100 bilder för att få 10 som är bra. Hon sa att den insikten gjorde henne lättad för hon hade aldrig betraktat sig själv som särskilt talangfull, snarare medioker och lite lat.
Vi frågar om det är viktigt att ha auktoritet för att få igenom sina ideér? "Nej, allting handlar om att förföra" svarar Ruth. "Alla dom människor jag arbetade med var
incredibly seductive.
"
V
arje gång Richard Avedon skulle upp till redaktionen klädde han sig i slips, charmade alla och fick sen precis som han ville. "En annan sak Dick lärde mig var att aldrig vara för innovativ. Folk säger alltid att dom vill ha något nytt, något dom aldrig sett tidigare men det är inte sant! Han sa till mig att du kan bara ta saker vidare små steg i taget. Det är det dom egentligen menar."
När vi frågar Ruth varför hon tror att det finns så få kvinnor i branschen säger hon att hon inte har något bra svar. Själv hade hon tänkt att hon skulle gifta sig och skaffa barn. "Jag gifte mig två gånger men det visade sig att jag inte var så vidare bra på just det."