Denise Grünstein was born in Helsinki, and now lives and works in Stockholm. She is one of Sweden's most renowned photographers, and has successfully moved between artistic projects and commissioned assignments. During the 1980s, Grünstein made a name for herself as one of Sweden's top portrait photographers, depicting the cultural elite for the eras most prestigious magazines, always adding a new level of understanding to the portrait's subject.
Her main focus is the theme of women and nature, creating a powerful and suggestive visual world. In her contemporary work she references art history – romanticism and surrealist photography – creating poetic, staged photos in which the motif of the lonely man in the vast landscapes has been changed to a woman.
Grünstein has had numerous solo exhibitions, for example at Kiasma in Helsinki (2010) and Gallery Charlotte Lund (2013). Grünstein will talk about her long career, spanning over 30 years.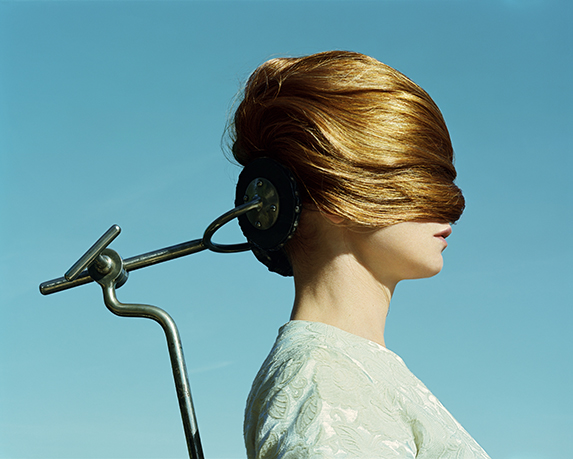 Headhunter, 2009