Morag Myerscough's work is characterized by an engaging boldness, creating specific, local responses to each distinct audience that will see and experience the design, using it to create community and build identity. Morag makes places from spaces that people like to be in, that stimulate and often make you smile. She creates and curates many different types of work. The eclectic breadth of work covers the conversion of a train to a café, installations, numerous exhibitions, interpreting buildings and building a temple.
Myerscough has also designed several exhibits for London's Design Museum from Archigram to Formula 1. She designed exterior of the British Pavilion for the 2004 Venice Biennale. She recently was awarded the contract to create the Design Museum's permanent exhibition for its new home, one of the UK's most important new cultural projects. With Cartlidge Levene she designed the wayfinding for the Barbican Centre and continuing their relationship they are currently designing wayfinding for Tate Modern's new Herzog and De Meuron extension. This year Morag with her Supergroup London collaborator Luke Morgan designed a built 'The Temple of Agape' for the Southbank Centre, London, created a swing installation 'Swing it!' in Wakefield, UK and converted a van into a performance space for the Steirischer Herbst festival, Austria.
Myerscough's projects have been nominated and won many awards over the years, last year The Movement Café won a Design Week Award, the FX Award for Best Public Space Scheme and was nominated for several prizes and this year Morag's work in hospitals have won several awards.
Morag Myerscough founded Studio Myerscough in 1993 and the collective Supergrouplondon in 2010 with Luke Morgan.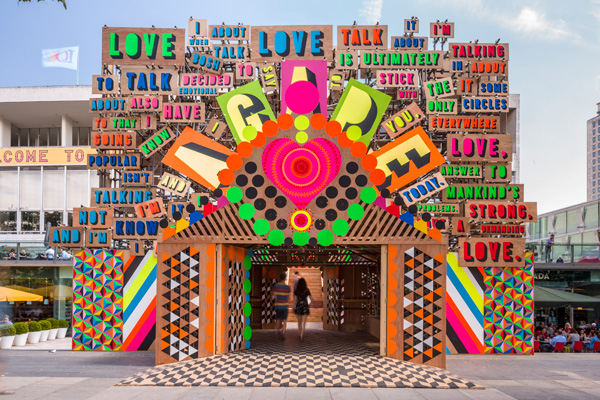 Temple of Agape, photo: Gareth Gardner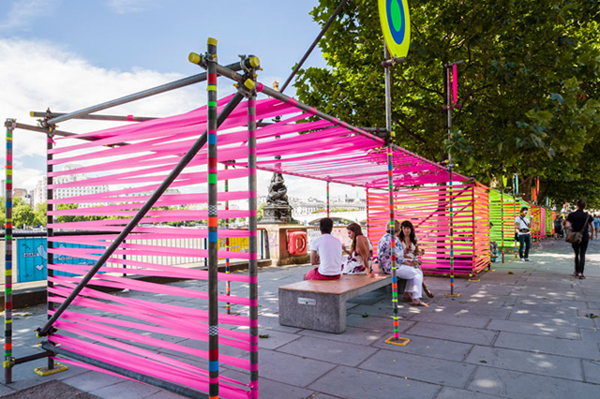 Temple of Agape, photo: Gareth Gardner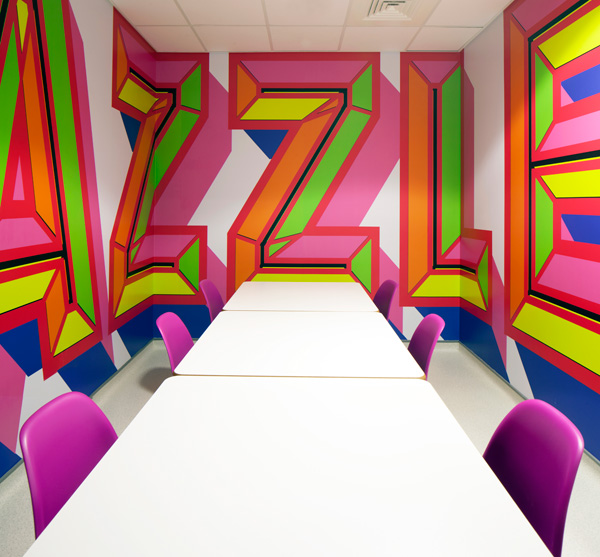 One of five Children's dining rooms, Vital Arts commissioned Morag, for the new Barts and The Royal London Children's hospital, photo: Luke Hayes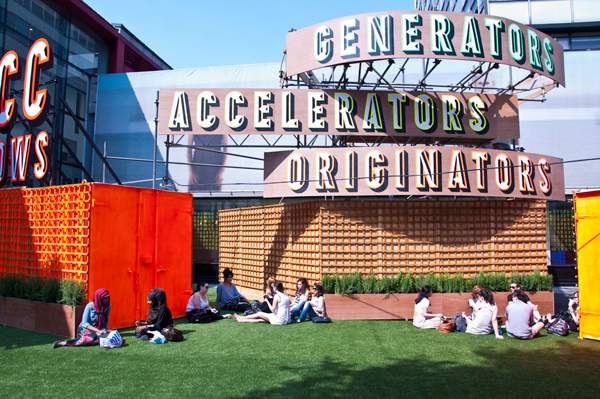 LLC Shows, photo: Ana Escobar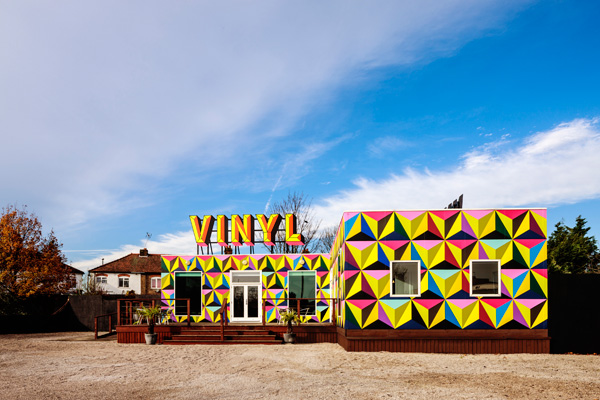 Vinyl lounge, photo: Gareth Gardner