Wednesday 2 December 2015


Sussman and the Eames
When we met Deborah Sussman to plan a book about her in the Hall of Femmes book serie, she asked us: Do you want me to read a letter for you? Eh, of course we did. The letter was from young Deborah from the early years working for the Eames. It started:
Nov 2, 1954 in Santa Monica, CA.
dear folks, could life be more beautiful?
i am living at the eames house-since friday-ray left for europe last week
…
right now i am seated in a cozy alcove -an eames builtin sofa, covered with
brilliant indian blankets & silken pillows. My letter-paper, cigarettes, &
other goodies-pink roses-a candle in an alabaster holder- on a table top
covered with gold leaf.
… 
I just lit a cigarette-took it from a thin china dish, ashes in a large mother of pearl shell. 
and continues page after page of detailed descriptions of the Eames' house. More from our recorded interview can be heard in an upcoming podcast (we just need someone to help us to edit the recording – is that you?).
For more Sussman please check out this previous post.
Bonus: Portrait of the Eames couple by talented illustrator Sara Andreasson for The Architectural Review, 2014. Check out her web for more great work!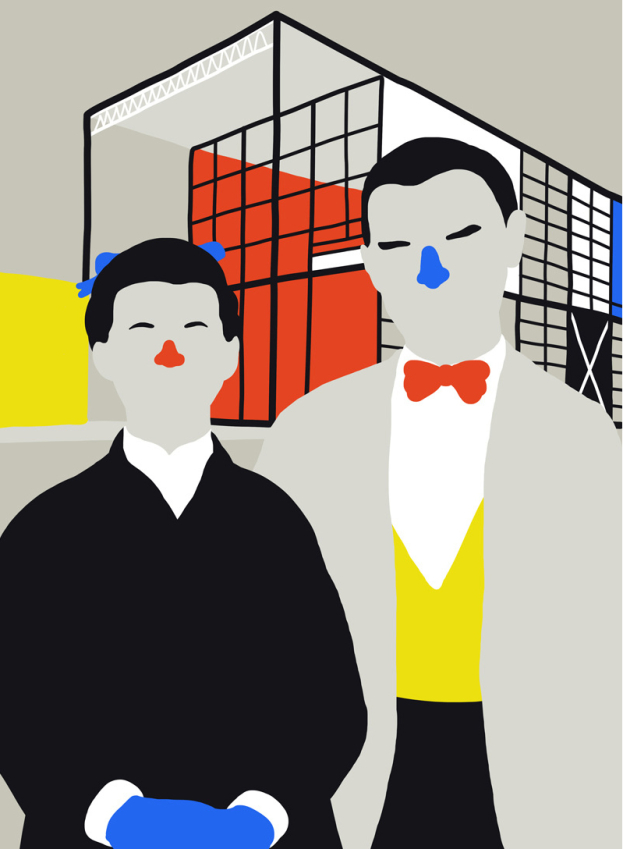 Comments