Sunday 3 September 2017


L'hommage: Charlie Gullström > Léonie Geisendorf
One of architect Charlie Gullström's research areas is about Léonie Geisendorf (1914–2016), a collaborator of hers since the 90's. Right now Charlie is writing a book with the working title 'Women in the making of modernity – Architect Léonie Geisendorf's pioneering collaborative practice across Europe'. The 13th of September she will give her hommage to Léonie Geisendorf at Tensta Konsthall.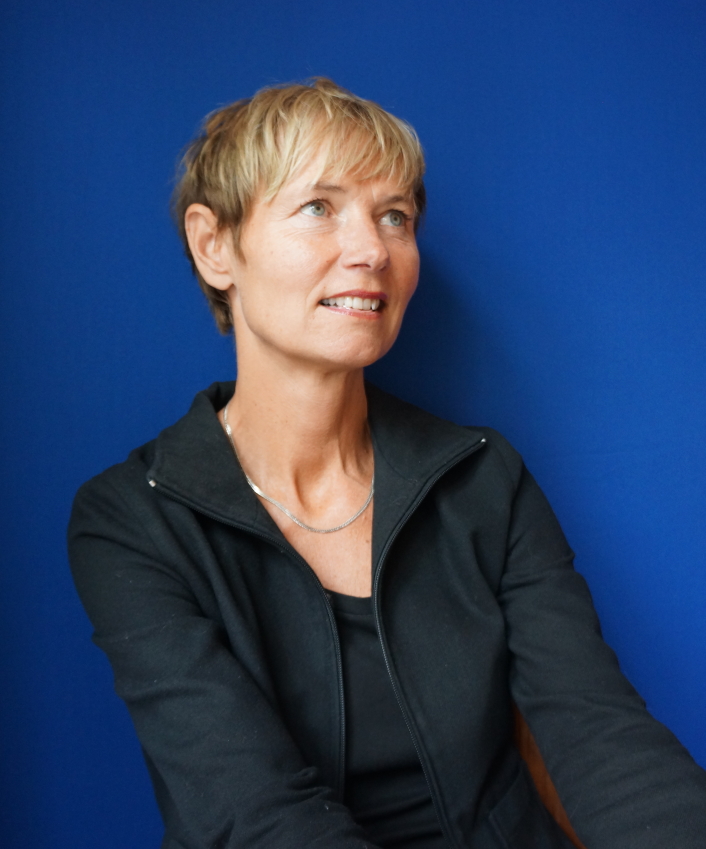 When did you discover Léonie Geisendorf's work? What impression did it make on you?
Léonie Geisendorf was always a prominent presence on the Stockholm architectural scene when I was studying in the 1980s. She was both feared and admired – a starchitect long before the term was invented, and in spite of a minimal production. What I first grasped was the importance of quality and detail, which emanated from everything she said and did, but I think it was her overall critical approach to architecture that really fascinated me. The way she spoke of the architectural experience was new to me. Many senior practitioners came to spice up the teaching at KTH School of Architecture, but hers was a very different voice! She brought an air from Europe and was extremely articulate and engaged in discussions that often heated because of her sharp tongue. As a guest critic at our reviews, she would dive into the drawings like a hawk, immediately recognizing a minor flaw of the design – or so we perceived it. Here was someone who had worked with Le Corbusier. This gave us a unique and direct link to modernism, a subject to which we were trying to position ourselves. She had been everywhere and spoke every language. She was ageless and without gender. She was actually over 70 at the time, but noone really knew and she was still getting commissions. She looked great and of course she was quite explicitly a woman, but refused to address this in professional terms. I think this suited my generation of architects – raised with the notion that gender doesn't matter.
What part of Léonie Geisendorf's work do you find most relevant today?
I think we can learn so much from closely observing how she works with scale in such a way that people really will take pleasure in sharing a space. Whether she combines really small spatial entities, like in the terraced houses on Riksrådsvägen, or creates a very large interior, like the entrance hall of S:t Görans Gymnasium, her attention to light, materiality and detail contributes an exceptional three-dimensional experience. In contemporary architecture, there is almost an extravagance, or nonchalance, regarding space – but large is not the same as spacious, and from Léonie Geisendorf we can learn how to make spacious with minimum material. This is of course particularly important today, when our resources are limited.
I think also she is an important role-model and not primarily because she is a woman but because she represents migration and how international cross-fertilization is necessary for cultural development, especially for a small country like Sweden.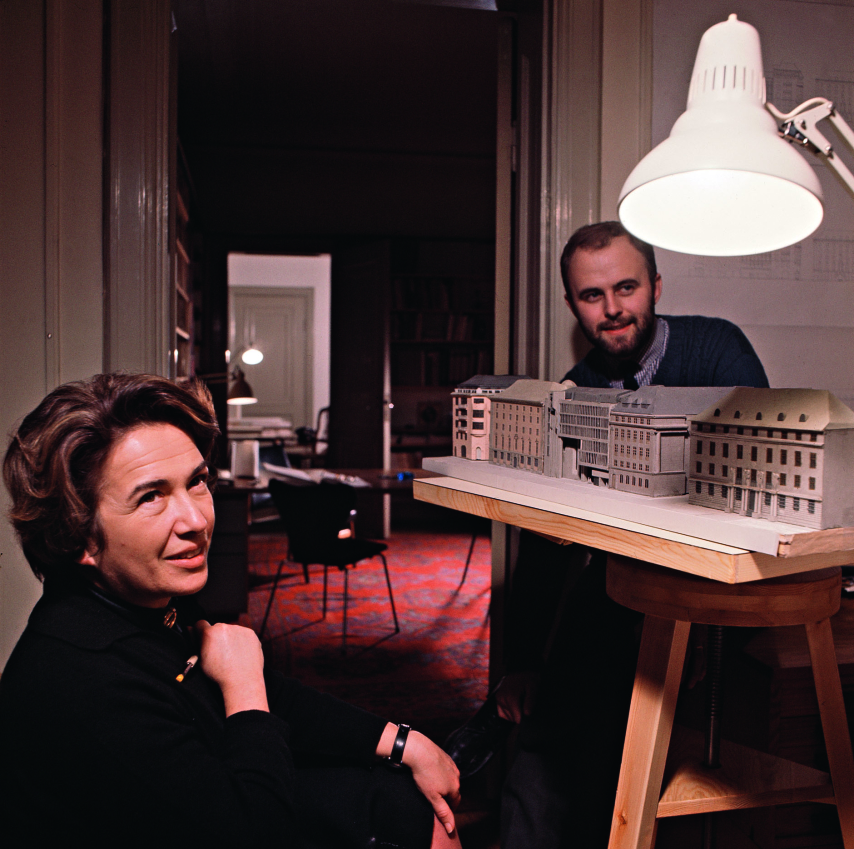 Tell us about your first meeting with Léonie Geisendorf.
At the time of my first employment as an architect, in the late 1980s, Stockholm was experiencing a building-boom and I was horrified by all the ugly additions to the city. Many buildings were, strangely enough, fruit-shaped and I found it impossible to connect what was on my drawing-desk with what I had been learning at school. My former professor in architecture, the late Jan Henriksson, saw my despair and proposed I help Léonie Geisendorf in producing an exhibition about her work, which was in planning at the Swedish Academy of Art. But would she and I make a good team?
My first visit to meet her (in the combined office and flat in an 19th century residential building downtown), because it was marked by a combination of uncertainty, tremor, vigilance and ardor, warmth and curiosity, which created that I would experience repeatedly throughout the strong friendship we developed over 25 years. I pressed the label 'L & CE Geisendorf Arkitektkontor' on the intercom downstairs a few times, thinking I must have mistaken the agreed meeting time. After a while of waiting (adding to my curiosity about the possible vastness upstairs), a slightly sharp and high-pitched voice invited me in by buzzing the door open. I took the lift, and was ready to ring the door-bell when I saw that the door was open, adding a strong scent of Chanel to the hallway. I entered, called out to mark my arrival but nothing happened. Was I supposed to go somewhere? A corridor offered light in the distance and led to a room full of old models and magazines. But there was nowhere to sit. Beyond, I could see I was quite uncertain about where you are supposed to go.
Comments