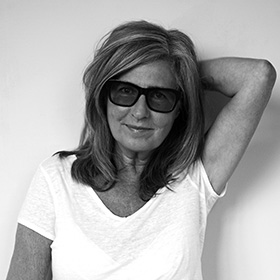 Denise
Grünstein
Denise Grünstein is one of Sweden's most renowned photographers, and has successfully moved between artistic projects and commissioned assignments. Read more »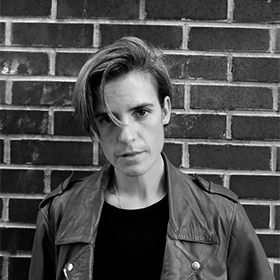 Sophie
Mörner
New York-based Sophie Mörner works as a photographer and is the founder and owner of Capricious Magazine. Read more »
Johanna
Lenander
Johanna Lenander is a Swedish-born, New York-based writer and editor who currently serves as Senior Content Director at Fab.com Read more »
On February 11, Hall of Femmes and the Swedish Institute are organizing The Idea of Reality: Views on Fashion Photography, a seminar at Aperture Gallery to coincide with New York Fashion Week.
The seminar is being held in connection with the opening of Different Distances, a group exhibition with renowned Swedish fashion photographers Denise Grünstein, Martina Hoogland Ivanow, Julia Hetta, Julia Peirone, and Elisabeth Toll. The exhibition is curated by Greger Ulf Nilson.

Hall of Femmes has put together a program in which two photographers from different generations meet: Denise Grünstein, one of Sweden's best known photographers, and Sophie Mörner, a photographer and editor living in New York, both with experience of editorial work, and both with experience of creating their own artistic projects.
During the evening, Sophie Mörner and Denise Grünstein will talk about their work and careers with moderator Johanna Lenander, a writer and editor living in New York.
Tuesday 11 February, 6.30 pm
Location: Aperture Gallery, 547 West 27th Street, New York. Free admission.
(Please note that the schedule has been updated)
6.30 pm   Welcome by Hall of Femmes
6.40 pm    Introduction by moderator Johanna Lenander
6.50 pm    Conversation with Denise Grünstein 
7.15 pm     Conversation with Sophie Mörner
7.40 pm    Conversation between Johanna Lenander, Sophie Mörner and Denise Grünstein
8.00 pm    Reception at the Gallery hosted by the Consulate General of Sweden and the Swedish Institute