Could you tell us a little about your background and how you got started professionally?
I loved to draw when I was little. I have a twin sister and when we were kids it was important to be good at something that was your own. In my teens I thought about going into architecture or advertising, one felt a bit big and slow moving and the other a little shallow and fast. I lived in Paris for a year and clearly remember when I realized that graphic design was actually a career, it was perfect for me. I studied media and art at university while trying to figure out where I could get the best education. In the end Central Saint Martins College of Art & Design in London won and I studied graphic design there for three years. During my last year I won a design competition as well as a travel grant, so my roommate and I traveled around the United States for six weeks and got jobs at a Los Angeles advertising agency. While waiting for my visa to come thru I moved back to Gothenburg, then it turned out that the American agency had to cut back on personnel. I then applied to Happy F&B and have been there ever since.
What are your strengths as a creative?
Ideas have always been my biggest strength as well as being able to describe them. Of course I'm interested in design but that has always been secondary. The design is not the goal but a means to an end. I love the timeless feel of great ideas and am very inspired by the work done in the 1960–70s, some of it could have been made today. As a twin I think I have developed a slightly odd combination of both the urge to compete as well as wanting to cooperate, a result of always being compared to someone and at the same time having a strong feeling of »us against the world«. I find it easy to work with others and would never choose to work alone, but at the same time I don't have any patience with people who don't strive for greatness.
Can you tell us about a specific assignment you are particularly proud of?
Arctic Paper and Arkitekturmuseet are two clients that I have worked with for several years. For Arctic Paper it was about making different sorts of paper interesting, for Arkitekturmuseet the goal was to make architecture available for a wider audience. Even though it's been years since the assignments I still get comments and requests from all over the world because of them. That makes me feel very proud.
How do you view the leadership that comes with having your professional role?
My role is to help create a good creative environment and make sure that everything we produce at Happy keeps a high quality. The interesting thing that I never reflected on before I became creative director is that a creative leadership is quite different from other leading roles. You have to earn the trust and respect of the other creative's you work with, if not, nothing works. Things are rarely black and white, you have to make decisions and find solutions by using your intuition. It's a little scary that way and one contributing reason why I think that there are few women in that position.
Have you had clear goals for your career?
My goal has always been to work with talented people so that some of it can rub off on me. Also to continue to be inspired and evolve creatively.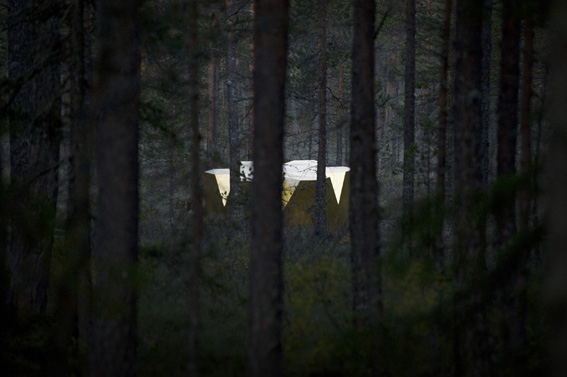 Where lies the challenge when creating a brand for the future?
The world is more transparent today. I think that successful companies need to consider both the commercial as well as social aspect. They need to be clear with their vision towards employees and clients and inspire and motivate both within the company as well as outside.
I think the challenge lies in building a creative corporate culture rather than sticking to a formula. The constant evolution of technology and attitudes require that you stay a bit experimental, to keep a brand current you need to try new things and take the risk of failing. There are both smart mistakes and stupid ones. To learn from your mistakes makes them smart.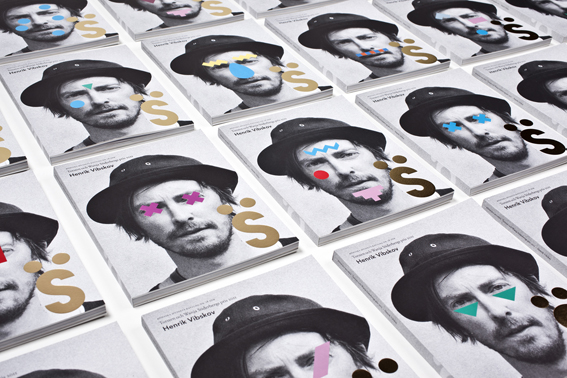 Catalogue for the Torsten and Wanja Söderberg prize winner 2011, Henrik Vibskov.
What motivates you and where do you find inspiration?
I love the part of the creative process when everything is still a possibility. Before reality and compromising becomes part of it. At the same time I like the challenge of making things happen. It's that simple. In a world where there's a lot of "corporate bullshit" I find the challenge of finding something more meaningful very motivating. Something that makes people think or feel. My inspiration comes from friends, film, travels and literature.