How did you become a designer? What influenced you earlier in your career?
My parents came from Iran to Sweden as guest students. They were planning to stay here for a couple of years and then return home. But then the revolution in Iran started and they could not go back for political reasons. At that time I was born. I had no siblings and my parents were very young when they had me. I grew up surrounded with adults, and this triggered me to develop my fantasy in lack of other things to do. As long as I can remember I've been interested in creating, however I don't know what led me to this. During my upbringing I had no references at all to art and the world of culture. My impressions and references came from other sheres.
My first strong visual memory is from when my childhood friends from Akalla School, Midi, Maxi and Efti, became world-renowned musical artist over a night. I was impressed by the strong visual expression that surrounded them. About that time I started to express a dream of working artistically in the future. It took many years for me to take the final step to actually apply for art school. It was still very alien to me. But then I applied for an evening course at Beckmans College of Design. The year after I was accepted to the full time course and from this is how it all started.
Was it important to you to work independently?
I always had a dream of running my own studio with its own agenda, to be able to ask the questions I'm interested in and find a context outside the given framework.
Right after I graduated from Beckmans I was offered a job in a smaller design agency. It was not according to my plan; but I was curious and accepted. I learned a lot in many ways, and it also reinforced my desire to create my own context to work from. It was during this time I started to include critical thinking and a norm challenging approach to visual communication, which now forms the basis of my practice.
I quit the design agency and have been running my own studio since 2008, which also includes collaborations in different constellations and work across different disciplines.
You have a project called "PK – det finaste vi har" (PK-the finest we have), together with Hanne Lindberg. Tell us about that.
Hanne and I had talked for a long time about the concept politically correct. As a start we wanted to understand why we in so many context were accused for being politically correct as if this meant something negative. These were contexts where we in one or another way defended human rights.
During a flight back from Berlin I read Andres Lokkos collection of political texts "David Cameron just had his bike stolen". There was a text in this collection on political correctness. He called for a reappropriation of the concept. I was inspired by this and called Hanna as soon as I got back to Stockholm. In November 2013 we defined our movement: "Advocational Art activism through graphic design campaigning to take back and embrace the concept politically correct." We started a Facebook page, a homepage, printed posters and pins and associated ambassadors (such as Andres Lokko, Farnaz Ababi, Johan Renck, Lisa Nilsson and others). We wrote opinion articles, sat in panels and so on. We built a movement based on the definition of political correctness by the Oxford Dictionary: "To avoid expressions and acts that exclude and marginalize or insult specific ethnic, cultural or other groups."
One important strategy we adopt is not to engage in debate, not to defend ourselves but rather to talk about what we want and why we do this.
Today "PK-the finest we have" works as a movement, and a platform. We make designated actions where it's needed.
Tell us about your design approach.
In my work I use methods to visualize power structures to try to change them.
In the design process I include queerfeminist, postcolonial and intersectional perspectives and translate them to practical strategies. As a visual communicator I'm responsible for the choices I make in my work process, all the components I use to visualize the world. All these choices are carriers of references, and affect which realities that are represented and take place. Dealing with these building blocks give me power and space to either sustain norms or contribute to change them.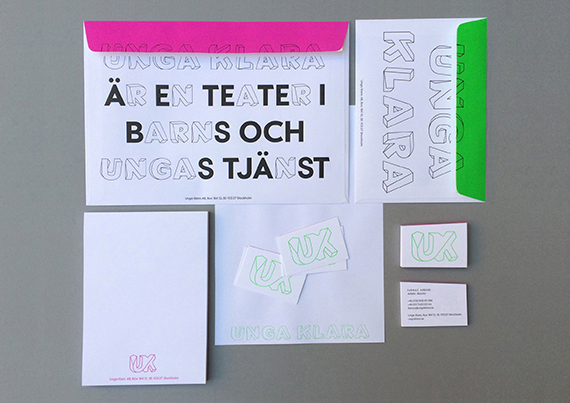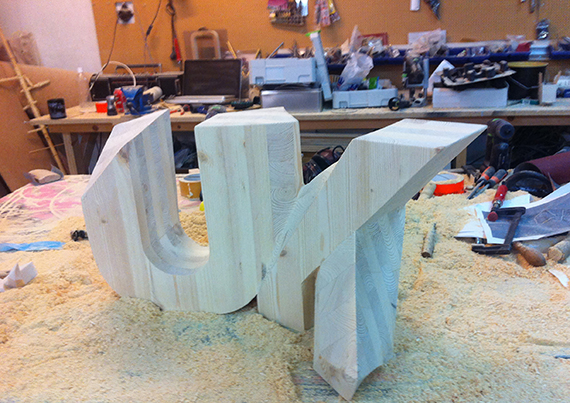 You recently started working as a teacher. What are your hopes for the future when it comes to the field you are in?
During my education to become a designer I acquired practical knowledge's. I exercised my creative abilities and learned to use the tools that are needed to accomplish the tasks as visual communicator. However the education did not give me the methods to se how power is connected to norms. With this I mean the important process of becoming conscious and reflect over different choices, supported by basic analysis of power relations and knowledge of representation. In short I was not trained in my ability to understand why the world appears as it does, how people's preconditions differ and which role visual communication plays in this context.
Without these knowledge's we will continue to produce communication that exclude large parts of the population. We will be unconscious of how we contribute to maintain the postcolonial power structure that exists today, that implies structural racism. Without knowledge of existing power structures we will continue to reproduce racist, sexist, and heteronormative stereotypes in the belief that the out good will make a difference. As long as there is a homogeneous group that holds the power to design all visual communication we consume daily, it will be impossible to contribute to change, unless a drastic development of understanding is done in this area. Therefore I believe that knowledge of power structures should be mandatory in the curriculum for schools that educate visual communicators.
Konstfack University of Arts, Crafts and Design is the first school in the world that has started a masters course in visual communication with a specific specialization in norm creativity. This is a good start.
Today there is a strong norm critical movement that grows horizontally and unites different disciplines, artistic and scientific. I feel hope to see change that can contribute to a society that is inclusive and that reflects all its inhabitants.
What motivates you?
I love to create, and I know that I as a visual communicator have power. These two insights motivate me. I can in, other words, use the most fun and exciting thing I know, to make actual change. This is not a job, it's my life.